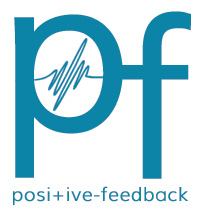 You are reading the older HTML site
Positive Feedback ISSUE 6
april/may 2003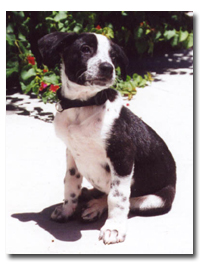 Dog Yummies - GRAVY TRAIN
by Chip Stern
Latest Releases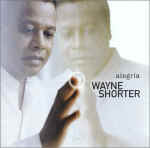 Wayne Shorter - Alegría (Verve)
I was quite baffled by the disparity of opinion that greeted Wayne Shorter's previous Verve release, Footprints. Some people, like me, found these decidedly free form, harmonically ambiguous, rhythmically adventurous live improvisations by Shorter, bassist John Patitucci, pianist Danilo Perez and drummer Brian Blade to be musically adventurous and sonically captivating, while others dismissed it out of hand. One esteemed colleague even reported that Wayne had instructed drummer Blade "… not to swing."Well, uh, no, what he actually told him was not to play straight time—hardly the same thing. Color me confused? Wasn't this the Wayne Shorter album people had been begging for since 1970? Perhaps not, because given the extraordinary musical variety, lyrical outreach and sophisticated orchestrations of Alegría, this ambitious project may just be the most important jazz release of 2003. Is it jazz in the sense of four-to-the-floor swing or blues oriented materials? No, although on the closing "Capricorn II" Wayne and the Footprints rhythm section brilliantly reprise the open-ended style of collective blowing on a ballad form that Shorter perfected as a musical catalyst in the legendary Miles Davis Quintet of 1965-1969. Much of the music, such as Wayne's arrangements of "Serenata" by Leroy Anderson, "Vendiendo Alegría" by Mike Himel-Joso Spralja, "Bachianas Brasileiras No. 5" by Heitor Villa-Lobos and Shorter's own "Angola," reflect the tenor saxophonist's long-term fascination with Brazilian harmonies and World Beat rhythms, while "She Moves Through The Fair" and "12th Century Carol" are derived from medieval and folk sources. Is it fusion? Hmmm, that's kind of a double-edged sword. Not in the sense of an electro-rock amalgam—I prefer to think of this music as a proto-acoustic amalgamation of composing and arranging techniques originally perfected by the likes of George Russell, Gil Evans…and the Joe Zawinul-Wayne Shorter team in Weather Report. Throughout Alegría Wayne employs a large woodwind-brass ensemble for decidedly non-clichéd orchestrations that don't so much reference the traditional vertical block chord/section stylings of a traditional big band, but function as chromatic adjuncts to the harmonic ebb and flow of Wayne's own solos—to particular effect on the infectious vamps of the opening "Sacagawea", a perfect showcase for Wayne's keening soprano and brawny, storytelling tenor. While the mastering quality of Alegría is a little on the hot side in terms of gain, it is hardly a deal breaker given the extraordinary breadth and depth of Wayne's writing, and the serene fortitude and humanity of Shorter's saxophone improvisations—which border on Schubert lieder and Debussy orchestral writing in terms of their sheer melodic fluency and polymorphous, textural elegance (www.vervemuiscgroup.com).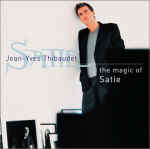 Jean-Yves Thibaudet - The Magic Of Satie (Decca)
The Magic Of Satie is a hypnotic recital that features the first recorded performances of some lost pieces, although the music of French composer Erik Satie (1866-1925) has by and large eluded the radar screen of most contemporary listeners. The lone exception being the first of Satie's three "Gymnopedie" which inaugurates this recital, a melody that originally entered the collective unconscious through the auspices of Blood, Sweat & Tears on their first album (in the band's pre-David Clayton-Thomas/Al Kooper incarnation). Now, thanks to the French classical pianist Jean-Yves Thibaudet, listeners can take the full measure of this enigmatic composer—a transitional figure who straddled the late Romantic ear and the early 20th century, yet in retrospect seems beholden to none but his own muse. The emotional depth and enticing mystery of Satie's music is well served by this magnificently recorded recital. Some of Satie's work, such as the sixth of his "Gnossiennes," a sweet little miniature, puts me in mind of modernists as different as Béla Bartók and Bill Evans, while "Je Te Veux" is a charming waltz, whose harmonies veer gently away from the Viennese and finally suggest something more devoutly Parisian, even as a latter set of miniatures such as the "Le Songe d'une nuit d'été" from 1915 work in a number of quirky dissonances, tonal contrasts and martial themes to insinuate a farcical feeling of wartime chaos. The somewhat distant acoustic employed on The Magic Of Satie is incredibly intimate and involving, beckoning one to tarry a while at this sonic oasis, to particular effect on Thibaudet's haunting interpretation of Satie's seven "Gnossiennes," where the pianist's serene sense of dynamics and delicate touch bring out the acoustic majesty of the recording venue, while illustrating the quirky, Greek/Near Eastern quality of Satie's writing—which somehow suggest folkloric modalities of antiquity. Still, as the music grows in intensity (the whimsical "La Diva de l'Empire") the pianist's touch rises to suit the occasion. (www.deccaclassics.com).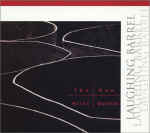 Ron Miles - Laughing Barrel (Sterling Circle)
For many listeners outside the Denver area, Ron Miles is still something of an unknown quality. Which leads one to wonder why cutting edge musicians such as drummer Ginger Baker, guitarist Bill Frisell and clarinetist Don Byron hold Ron Miles is such high esteem? For this gifted trumpeter-composer, jazz is a state of mind, a matter of conviction—a design for living—deeply rooted in the sundry traditions that make up our common musical heritage—what Duke Ellington characterized as black, brown and beige. Jazz, as represented by Ron Miles and his new quartet on his second Sterling Circle release Laughing Barrel, does not necessarily signify any one style of music, but rather a great tent, where he and his exciting new band (guitarist Brandon Ross, bassist Anthony Cox and drummer Rudy Royston) are defining a distinctive contemporary approach to compositional long forms and song forms—animated by their very personal strain of collective improvisation. The recording quality is audiophile all the way—high resolution and low gain—maintaining a very pure acoustic and sense of venue, even when guitarist Ross is wailing away in a devoutly psychedelic manner as he does on the swamp thang changes to "Psychedelic Black Man" and the more or less traditional swing of "New Breed Leader." Otherwise, the most lasting impressions one comes away with from Laughing Barrel center on the expressive purity of Miles' phrasing and the gloriously dark, warm tone the trumpeter elicits from his state-of-the-art, custom-built Monette (www.monette.net/newsite/instrument_models.htm)—and while he clearly has the chops and imagination to stretch things to the breaking point, he imparts a folksy, lyric air of relaxed elegance on most of his solos. Likewise on "Parade" and "Sunday Best" Miles evokes a beguiling vision of the American heartland that borders on country music, even as the shifting rhythmic changes of "Jesus Loves Me" and the vamp and release structure of "New Breed Leader" (dedicated to Wayne Shorter) suggest a much more complex, thorny brand of jazz syncopation (www.sterlingcircle.com).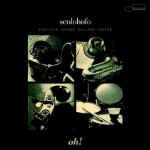 ScoLoHoFo - Oh! (Blue Note)
There are no toll-free numbers for inspiration and no known formulae for bottling chemistry. Inevitably those pairings of all-star performers, which sound so good on paper, lead to an enormous letdown. In the he best jazz music, empathy and a rich reserve of shared experiences is far more important than the cachet of individual stars. In the case of the ScoLoHoFo, the common denominator is guitarist John Scofield (www.johnscofield.com), a master of both modern jazz, blues, acid jazz and jazz-fusion styles, who for years co-led a fine working group with tenor saxophone master Joe Lovano, toured and recorded with drummer Al Foster under the aegis of trumpeter Miles Davis, and collaborated on studio sessions with Dave Holland (www.daveholland.com),a veteran of Miles Davis post-Filles De Kilimanjaro working band, who most recently recorded with Lovano and drummer Elvin Jones. Got all that? Okay, anyway, on Oh!, Scofield's work as both a writer and soloist is enormously gratifying—Sco's swinging composition "Shorter Form" features represents some of his most convincing playing in a straight-ahead jazz context (and to these ears probably the best recorded sound he's yet achieved in the studio). The resulting group interplay is exceptionally vivid and dynamic, to particular effect on Lovano's vamping "New Amsterdam."The manner in which Scofield and Lovano are able to match up the sounds of electric guitar and acoustic reed instruments make the themes to the delicate "In Your Arms" and the elliptical "The Dawn Of Time" come alive. But it's Holland and Foster's remarkable rhythmic equipoise that really energizes these performances. Their playing is a perfect example of the give and take the finest jazz rhythm players routinely achieve when they listen hard and have the chops to back it up. On Foster's "Brandyn" the subtle adjustments they make to accommodate each other's rhythmic sensibility creates a delicious tension, especially given Holland's predilection for playing right on top of the beat and Foster's edgy, behind the beat permutations of the groove. Veteran jazz engineer James Farber achieves an exceptionally warm, convincing jazz acoustic throughout, with a solid bottom end, a nicely textured midrange and sweet top end transparency and detail—particularly evident in the sound of Foster's snare and cymbals (www.bluenote.com/default.asp).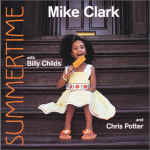 Mike Clark - Summertime (JazzKey Music Ltd.)
There's a new sheriff in town. As the old giants wander off into the sunset, younger (well, comparatively younger) masters rise to the surface of the jazz gene pool to state the case for the continuing vigor and vibrancy of the basic American impulse towards finger-snapping swing and those timeless qualities that derive from the blues. And when it comes to snap-crackle-pop, smack your lips, hard swinging drumming, Mike Clark's ferocious chops, big flexible beat and deep roots in all manner of groove music as embodied in his work on Summertime cement his stature among the elite of modern rhythm. These bi-coastal sessions recorded in NYC and LA showcase Clark's riveting command of the post-bop vocabulary, as in his pulsating brush work behind Chris Potter's supremely focused, magisterial tenor on the obscure Ellington chestnut "Angelica," while on "Fee Fi Fo Fum" (the first of three Wayne Shorter tunes represented on Summertime) Clark's dancing triplets lend a soaring, airborne quality to the floating melodic line and ambiguous harmonies. But then Clark can make the most abstracted ideas swing, as on his quirky arrangement of the title tune, where the band extends upon the basic Gershwin structure by treating the thematic materials as a vamp in 5/4. And you can clearly hear the depth of Clark's roots in blues and R&B during his varied solo spots—a welcome touch grease which gives his virtuoso variations a chanting focus, as if he had a jazz top and a funk bottom (to particular effect on the stately gospel-inflected variations of the waltzing "Three Pawns"). The recording quality is solid and dynamic, though the drum sound is a tad drier than I would have liked. Still, that's hardly a deal breaker, as the clarity of resolution and the level of interplay by Clark and such stellar musicians as pianist Billy Childs, bassists James Genus and Robert Hurst, and horn players Jack Walrath, Bob Sheppard and the aforementioned Chris Potter, is exemplary (www.mikeclarkmusic.com).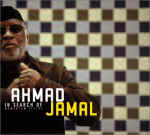 Ahmad Jamal - In Search of…Momentum (Dreyfus)
Ahmad Jamal (www.ahmadjamal.info) is a true original, one of the greatest living jazz pianists. Yet for some strange reason, Jamal's work has been undervalued compared to more popular icons of the jazz keyboard. Perhaps his image as a pianist was flash-frozen by the mellow, laid-back majesty and telling silences of his famous late '50s performance of "Poinciana" (from Live at the Pershing & The Spotlight Club, now available on Jazz Hour/Qualiton), but this stunning new recording should go a long way towards hipping people to the breadth and depth of Jamal's vocabulary. In Search of…Momentum is a superbly recorded recital, done "live" in the studio employing a TL Audio Vacuum Tube Console (www.tlaudio.co.uk) and an Otari Radar 24-bit digital recorder (www.otari.com/products/RADARII), that showcases Jamal's expansive arrangements, commanding orchestral pallet and mastery of the trio format (featuring the great New Orleans drummer Idris Muhammad and bassist James Cammack) in a dizzying array of rhythmic/harmonic settings that gravitate somewhere between dancing celebrations and fulsome big band exultations, encompassing the entire history of jazz piano. On an all-encompassing performance such as "You Can See," Jamal's sets a lot of elements in motion: wonderful moving bass lines, punctuated by massive two handed block chords; then Jamal begins breaking down the rhythmic impulse into rocking vamps and swinging riffs, only to soar freely above the fray in a seemingly disconnected collage of consonant and dissonant ideas, alternatively dense and spare, voiced in brassy chorales and a spare tinkling of bells aglow in silence, when suddenly, BANG!!!—Jamal calls home the rhythm section with some convulsive, conclusive idea that reaffirms a sense of order…and being. As modern as all get out, yet deeply rooted in the two-handed, ten fingers play the whole damn keyboard Harlem stride milieu of founding fathers such as James P. Johnson and Willie "The Lion" Smith. The late vocalist O.C. Smith contributes a lovely cameo on "Whispering" and the manner in which engineer Paul Orofino depicts both the sound and capacious physical dimensions of the grand piano will be of particular interest to audiophiles and jazz fans alike (www.dreyfusrecords.com). The Dreyfus label is distributed in America by Koch Entertainment (www.kochint.com).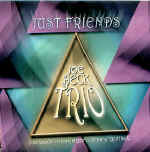 Joe Beck Trio - Just Friends (Whaling City Sound)
Guitarist Joe Beck (www.joebeckmusic.com) is a musician's musician who has defined the cutting edge of jazz, fusion and studio guitar sounds since the 1960s. Here he is joined by the veteran rhythm section of drummer Danny Gottlieb and bass guitarist Mark Egan (the Pat Metheny Group's original rhythm section) for a romp through jazz standards that reflects both the rhythmic impulse and chromatic thrust of the swing/bebop tradition and the rich timbral pallet of the post-Hendrixian electric guitar. Gottlieb and Egan give these performances a larger than life electric jazz dimension, and the recording quality is fat, dynamic and detailed. And while Beck excels at long, swinging lines with an overlay of post-modern electric colors, he is able to reference the harmonic pallet of pianists such as Bill Evans when performing on an alto guitar of his own design with its unique tuning and stereo output. It comes across sounding like a Hammond organ or a Wurlitzer Electric piano as processed through a Leslie rotating speaker cabinet.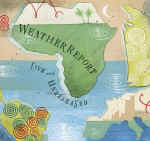 Weather Report - Live And Unreleased (Columbia/Legacy)
The latest in a superb series of re-issues and new releases of archival material by the Columbia/Legacy team, Live And Unreleased is an electrifying 2-CD set which ties together disparate performances by the conceptual team of keyboardist Joe Zawinul (www.zawinulsyndicate.com/joe_pages) and saxophonist Wayne Shorter, covering their work with several different rhythm sections over a period of time from 1975 through 1983. Just as striking as the music, is the manner in which co-producers Zawinul, Shorter and Bob Belden have edited and sequenced the music in tandem with mixing engineers Ivan Zawinul and Jim Anderson (aided and abetted by Sony Music Studios mastering engineers Mark Wilder and Seth Foster) to make these it sound like one continuous concert performance. Weather Report was a always the classiest and most visionary of the original fusion to come out of the music's early avant garde influences. They must've had some inkling of their legacy, because the sound of these concert recordings is uniformly excellent (no mean trick when you factor in the challenge of balancing the swelter of acoustic and electric instruments). This is the next best thing to being there, showcasing Zawinul's unique sense of sound content and context—has anybody brought such a coherent free form approach and sense of style and sound to the modern multi-keyboard/synthesizer rig. Thirty plus years later, and Zawinul, of all the great improvising acoustic pianists, is out there almost alone in a jazz setting. And a beaucoup of riveting saxophone improvisations and lovely long form arranging touches put the lie to the popular misconception that somehow Wayne Shorter was colonized and minimized in his own band. And my God, it seems so long ago, I'd almost forgotten about the innovations of fretless bassist Jaco Pastorious, and all of the great drummer-percussion tandems churning away relentlessly in a convulsive double-time power under the Shorter and Zawinul—who always soloed and never soloed in the beginning and arrived at this future funk-jazz-world fusion while most of you were in diapers. Yeah, I'd forgotten. Live And Unreleased? Shoot, as live and contemporary as it was 25-30 years ago. Thanks for the memory.
[c]HIPSTER[n]
See also:
Dog Yummies - PICK OF THE LITTER
by Chip Stern
Dog Yummies - LETTING THE DAWGS OUT
by Chip Stern
Dog Yummies - TOP DAWG
by Chip Stern
Dog Yummies - GRAVY TRAIN
by Chip Stern
Dog Yummies
by Chip Stern
Dog Yummies - PUPPY CHOW AND DAWG POUND
by Chip Stern
Dog Yummies - WALKING THE DOG
by Chip Stern