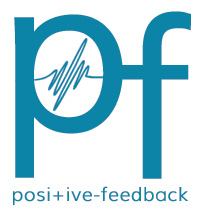 You are reading the older HTML site
Positive Feedback ISSUE 6
april/may 2003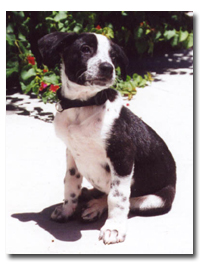 Dog Yummies - WALKING THE DOG
by Chip Stern
Reports on Live Music Events
Our intermittent forays into the nightlife of Manhattan happened to coincide with the deadline for our inaugural Positive Feedback Online column in the Spring of 2003. And by another curious coincidence, the four live venues I visited, each showcased an artist I'd featured in my initial gush of Dog Yummies, giving me a rare opportunity to compare and contrast the recorded sound with the live sound
March 13, 2003
Frank Kimbrough Trio
Jazz Standard (www.jazzstandard.net)
116 East 27th Street
NYC, NY 10016
212-576-2232
The Jazz Composers' Collective (www.jazzcollective.com) was founded back in 1991 by a group of jazz musicians on theNew York City scene who were determined to take control of their own destiny by creating a forum for composers to develop and showcase their own music. Founding members included saxophonists Michael Blake and Ted Nash, trumpeter Ron Horton, bassist Ben Allison, and pianist Frank Kimbrough, and among their most meaningful and provocative early projects was the Herbie Nichols Project, which helped revive interest in the recordings and compositions of this great lost American pianist.
The 3rd Annual Jazz Composers Collective Festival was held at the Jazz Standard inNew York, that rarest of all birds—a thriving east side/midtown jazz venue. The club features a relatively large, square, acoustically friendly room and a good soul food menu. For several nights of this engagement the music of pianist Frank Kimbrough was showcased in a variety of settings, amongst which was the trio set I caught mid-week. The live acoustic compared favorably with that of his upcoming OmniTone trio release, "Quickening," save for the slightly more dynamic drum presence of the live recording (in the back where I was sitting, the length of the room seemed to swallow up the leading edge of the drums set. The piano sound was very warm, full and expansive, and Ben Allison's bass had a nice chewy, palpable presence. Aesthetically, the trio's music recalled the spirit though not the letter of the classic Bill Evans trio, as Allison floated the groove, coming in and out of time with a contrapuntal melodic presence or a more ambiguous harmonic approach as the inspiration of the moment dictated. In fact, role reversal was the order of evening, as Kimbrough, Allison and drummer Matt Wilson have a decade's worth of experience under their belts and are more than comfortable with sharing the lead-accompaniment duties, and revel in blurring the distinctions.
The biggest difference between the live recording and the live event was the contrasting approach of drummers Jeff Ballard and Matt Wilson. On record, Ballard sounds as if he wants to erect the pyramids in eight bars, whereas Wilson sounds as though he'd like to spend the weekend deconstructing and a strip mall. The latter's more minimalist, deferential approach gave the live event a more relaxed focus, leaving ample room for Kimbrough's expansive balladry, and allowing the music to slip in and out of grooves in an organic, flowing manner, to particular effect on "Lulla-Blue Lullaby." But for me, the oddball highlight of the evening was the band's rapturous treatment of the obscure theme song to the James Bond film You Only Live Twice (as sung by Nancy Sinatra). With no reference point save for the sheet music (Kimbrough never heard the original recording), the pianist managed to invoke the minor mystery of the tune's oriental accouterments, while Allison and Wilson transformed the vamping bass line into a moveable feast, with supple harmonic development and dancing overtones which suggested tango dancers.
March 15, 2003
Polygraph Lounge
The Bottom Line (www.bottomlinecabaret.com)
15 West 4th Street
NYC, NY 10012
212-228-6300
Little did I realize when I listened to Rob Schwimmer set the house levels for his theremin by quoting, of all things, the theme to Tadd Dameron's bebop standard "Hot House," what shameless depths of satire this keyboard virtuoso/multi-instrumentalist and his co-conspirator, guitarist Mark Stewart, had in store for me. Polygraph Lounge is what they call themselves when on parole from their straight gigs, and their astonishing depth and breadth of musicianship serve to double clutch a wacky array of jazz, classical and rock parodies into sensory overdrive, lending an air of indisputable authority to the band's giddy deconstruction of musical icons. "We love all kinds of music," Stewart told me, "and so when we playTcahikovsky, it comes out as Tcahikovsky."
Schwimmer and Stewart's impeccable musical pedigree is reflects a wide-ranging appetite for all manner of music, and their collective resume is imposing to say the least: Paul Simon, Wayne Shorter, Steve Reich, Laurie Anderson, Bang on a Can, Stevie Wonder, Annette Peacock, Antonio Carlos Jobim, Anthony Braxton, Kurt Vonnegut, Eliot Feld, Fred Frith, Sam Rivers, Burt Bacharach, Muddy Waters, Alwin Nikolai, Vernon Reid, John Cale, Sammy Davis Jr. and… Hanson. Polygraph Lounge originated over a period of a year-and-a-half as Schwimmer and Stewart hung out in a local bar and passed the time by trying to amuse each other, which turned into a form of guerilla one-upmanship. Eventually their friends urged them to formalize this lunacy into a performance piece, which thenceforth evolved into something so subversive and off the wall it makes Blue Man Group seem like a PBS fundraising drive.
How exactly might we describe Polygraph Lounge's high-speed collision between pop Kultur and post-modernism? Well, imagine the bastard spawn of Spike Jones, Mickey Katz, Spinal Tap and the Firesign Theater as they wash down some Francis Bacon Schoenbergers with a couple of Rubensteins of Margaret Mead, then break into a drunken chorus of "Oy Vey, Maria" before hopping into a rented Ford Clitaurus on their way to a Food Network taping where they challenge Iron Chef PigLatin, Ornette Funacello, to a corn on the macabre battle. Over the course of the set I witnessed, they undertook an epic takeoff on Moby Dick, in which Paul McCartney, Procol Harum and the Isley Brothers were torn between two blubbers, their music transmogrified into "Moby I'm Amazed," "A Whiter Shade of Whale" and "You Make Me Wanna… SPOUT!" The repertoire of the Artist Formerly Known as Prince became a paean to bilious bladders and adult diapers ("…tonight we're going to potty like it's 1999..."). "Stairway To Heaven" was treated as a finger-snapping lounge tune while "Inna Gadda Davida" became a Gregorian chant. The Carvel "Mister Softee" theme was given a surrealistic serial treatment, and in a convulsive sing-along entitled "Beluga Boogaloo," Schwimmer and Stewart erected an elaborate rhythmic arrangement around the herky-jerky sounds of one of those infuriating car alarms that periodically disturb the slumber of 21st Century urbanites. Musical and hilarious.
If all of this sounds elaborate, it was, and Stewart singled out the sound crew at the Bottom Line for their ability to make complex events seem simple, which is why in my experience of this club over the past twenty-five years, I have never heard a set of acoustic or electric music where the quality of sound reproduction was not completely dead on. Night in and night out, the Bottom Line sustains a level of engineering professionalism most venues never approach,
March 16, 2003
Roy Haynes Quartet
The Blue Note (www.bluenote.net/newyork/index.shtm)
131 West 3rd Street
NYC, NY 10012
212-475-8592
For reasons that always baffled me, Roy Haynes never quite approached the stature of his fellow drum innovators. Perhaps it was because while Max Roach had Clifford Brown and Miles Davis had Philly Joe Jones, Roy spent many years working with the great vocalist Sarah Vaughan (not exactly chopped liver). But Roy Haynes has endured, and if anything, he is playing better than ever. Better? More energy and endurance, a more voluble range of ideas, ever enhanced levels of creativity. In short, Roy Haynes is still kicking ass and taking names, and one would be hard-pressed to find anyone who observed this legendary drummer during his week-long birthday celebration at Manhattan's premier jazz showcase who could be expected to believe that they were listening to a 78-year old man. Or as Roy himself noted, "It ain't over till it's over. I'm just riding that big quarter note for all its worth."
As I was able to hear the final night of Roy's final set from the perspective of a seat directly adjacent to his drum set on stage at the Blue Note, I came away even more impressed with the resolution and detail of the live-to-DSD recording (Love Letters) that Columbia will be releasing on the fifteenth of April. Reviewers of DSD/SACD recordings have commented about the new medium seems to combine the best elements of digital resolution with an analog sense of timbre and depth—in short, a believable live acoustic. Listening close up this master drummer, I was impressed by how well Love Letters captured the complex overtones and transient snap of Haynes' copper snare drum, the smooth, creamy focus of his small, thin flat ride cymbal, the low frequency moan of his toms, and the taut, syncopated pop of his bass drum. But mostly, I came away impressed by musical coherence of the drum kit as a whole—the way Roy heard it is the way you hear it.
As usual, I came away from a live Roy Haynes gig with a severely sprained neck, as his signature counter punches kept my head rocking back and forth while his crisp, off-beat rim shots popped the fillings in my molars. On "Blues Up And Down" he propelled the music with an incredible forward thrust, yet kept things loose and swinging as he spread the rhythm so that everything seemed to float, as his feet broke down the beat into odd little syncopations that he reconstructed and took apart at will—like Thelonious Monk, even when he laid out, you could still feel how the music flowed to his invisible beat. This point was driven home on a brisk run through Dizzy Gillespie's "Blues And Boogie" when Roy laid out and allowed tenor saxophonist Josh Redman to build up steam with bassist Scott Coley… only when Josh looked back up there was a 16 year old kid sitting in on the drums, who turned out to be Roy's grandson Marcus Gilmore, who displayed a remarkable aptitude for Roy's rhythmic devices, yet swung the band with a refined touch and a rhythmic sophistication well-beyond his years. Later, Roy's son Craig sat in on cornet and conjured up fresh ideas from minor modalities which Redman and pianist Dave Kikoski picked up on and transformed with an Arabic tinge. Roy Haynes extended on this idea in a ferocious concluding solo that invoke Near Eastern doumbek rhythms and East European klezmer dances, as well as Afro-Cuban chants and bluesy field hollers—a dynamic mélange of ideas that reflected a wise old jazz drummer's notions of swing and universal brotherhood in these troubled times of war and cultural dissension.
March 19, 2003
Jack Wilkins Trio/featuring Mike Clark
Swing 46 (www.swing46.com)
349 West 46th Street
NYC, NY 10036
212-262-9554
Life is strange. Here's a jazz and supper club that had been nurturing a vibrant and successful scene since 1997 due to their policy of combining swing music with various forms of jazz dancing. And yet, as of March 19, 2003—the very night I first walked into the joint—because of some bizarre, archaic zoning regulations that reflect the commercial and residential nature of West 46th Street between Eight and Ninth Avenues (known to tourists as Restaurant Row), the club was henceforth prohibited from allowing dancers. Back during World War II there was a prohibitive tax placed on dance halls—as if loose hips could sink ships—and as a result, club-owners started putting in tables and people became accustomed to jazz as a listening experience. Over the next decade, R&B and rock and roll emerged as functional forms of dance music, while jazz evolved more or less as concert music—never to regain the popular stature it enjoyed during the big band craze of the 1930s, when everyone danced to the sounds of jazz.
As a result, Swing 46 has been forced to inaugurate a new music policy and to begin revamping the club for purely instrumental music and vocalists. The acoustics I experienced out at a table on the big dance floor were very full-bodied and warm, with a nice natural bottom end, lots of midrange detail and a nice smooth top end. Mike Clark's drums in particular has a much more sensual, involving sound than what was captured on his new CD Summertime, which tended more towards the dry and analytical, with an upper midrange emphasis (jazz drums have traditionally been recorded as if the drummer employed more hands than feet). There just seemed to be an aura around his snare and bass drum, which might be a function of tuning (in an organ trio, he tuned the bass drum much looser and lower to give the band a solid low-end foundation, whereas in hooking up with an upright acoustic bassist, he would normally tune the drum much higher and tighter so that his low frequencies blended into the background and let the bass carry the weight of the band). Even when the organ and guitar were roaring, I could still make out the wet, meaty, melodic thump of his bass drum, and the woody overtones of his snare, and on his solo features, Mike certainly was dancing even if no one else could. On "She's The One" he invoked all sorts of flamenco-styled rhythm figures to break up his long rolls and complex syncopations, achieving a chanting, singsong effect as if he had a jazz top and a funk bottom to his drum kit.
But mostly Mike just kept the pot boiling underneath guitarist Jack Wilkins, one of the premier modern jazz virtuosos on the electric arch top acoustic guitar. While always gifted with formidable chops, Wilkins has come to relax over the years and learned to let the action come to him without forcing things, and as a result his playing has taken on a Bill Evans-like harmonic splendor, to particular effect on this evening when he dedicated "Everything Happens to Me" to the great chord-melody master, Johnny Smith. The interaction between the sound of his amplified guitar and the room was quite striking, as his chords took on a double helping of room ambiance, which allowed the subtleties of his chording and picking hands to really project and carry, so Jack could get a bigger, more detailed sound without necessarily playing louder—always the mark of a nice acoustic space. Organist Ron Oswanski provided subtle underpinning and sensitive accompaniment, tying things all together with a pulsating, understated orchestral sound—easy on the vibrato, hold the onions. It all came together with Ellingtonian splendor on a concluding "Nardis" where the trio responded to each other with such ease and grace, that it was if everyone was soloing… yet no one was soloing. All in all, a damn nice room to kick back and hear musicians who know how to sculpt in sound and swing hard without getting all lathered up.
[c]HIPSTER[n]
See also:
Dog Yummies - PICK OF THE LITTER
by Chip Stern
Dog Yummies - LETTING THE DAWGS OUT
by Chip Stern
Dog Yummies - TOP DAWG
by Chip Stern
Dog Yummies - GRAVY TRAIN
by Chip Stern
Dog Yummies
by Chip Stern
Dog Yummies - PUPPY CHOW AND DAWG POUND
by Chip Stern
Dog Yummies - WALKING THE DOG
by Chip Stern